HELPING OTHERS FIND WAYS THROUGH DIFFICULTY BY PROVIDING UNCONDITIONAL SUPPORT
My passion for working with others around emotional and behavioral challenges seems to be without beginning or end.  I have always been, and continue to be, interested in the mind, and ready to listen whenever a friend or family member needed to talk.  Even prior to formal training, I found myself empathetic to others and I felt a strong desire to help others find ways through difficulty by providing unconditional support.
I was professionally trained as a Counseling Psychologist in London, England while my family and I lived in the UK as Expats.  It was there I founded my private practice and began working with individuals from various backgrounds who were seeking guidance in understanding and harnessing emotional and behavioral difficulties they encountered.
Upon moving back to the United States, I continued with clients from the UK via online sessions and I developed a special interest in online coaching.  Aside from it's convenience, online coaching provides a flexibility, for both parties, I haven't experienced with the traditional face-to-face method.
With growing experience and awareness, I have expanded the online sessions to include an option for texting. (See Packages section)  It is with this added combination of modalities, we all are able to work within a busy schedule and/or one's comfort level and preferred way of communicating.
Areas I cover, include: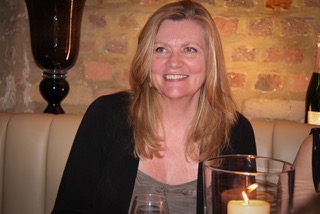 WELCOME
Hi there, My name is Dr. Bonnie Wims and I am here to help you.  As a UK trained Counseling Psychologist, I work with clients to help identify areas that are difficult, validate concerns, assist in challenging perceptions, and encourage change where possible. Through a supportive and trusting virtual relationship, we can begin to move into acceptance of ourselves and allow an openness to the exciting possibilities in our lives. FIND OUT MORE>>
Text, whatsapp or email me for your
FREE 30 minutes consultation
+1 617 768 7411
Sign-up to our mailing list
[mc4wp_form id="2206″]

PUBLICATIONS
Covering topics on helping the Expat Community with cultural transitions.